How to decorate your kid's room
Kids do need their space. They love doing different things, with their growing age children learn from experimenting different ideas. Their tastes differ from adults. They will get bored with things which give so much entertainment to adults. Their changes keep changing with the change in their age. They do want new colors themes and decorations for their rooms. Sometimes kids show interest in so weird things that if parent try to add those decoration the look of the room which will be at the end can be out of this world. Parents who have faced these things can imagine what it actually means. Kid will want a favorite cartoon character or any other image on the wall; will get bored after very little time than push you for new paints and all.
Sometimes parents do not consider if it is better or not. They just start doing all demanded things. They do not think about the hard work and money that will be wasted when child is going to ask for new paints. Removing old images and repainting the room is massive mess that parent will be putting him into.  Parent should be more practical and considerate while decorating their child's room. Something is going to look very adorable at the time but after some time they notice that they have done a huge mistake. There are lots of right and appropriate things which can work far too beautifully.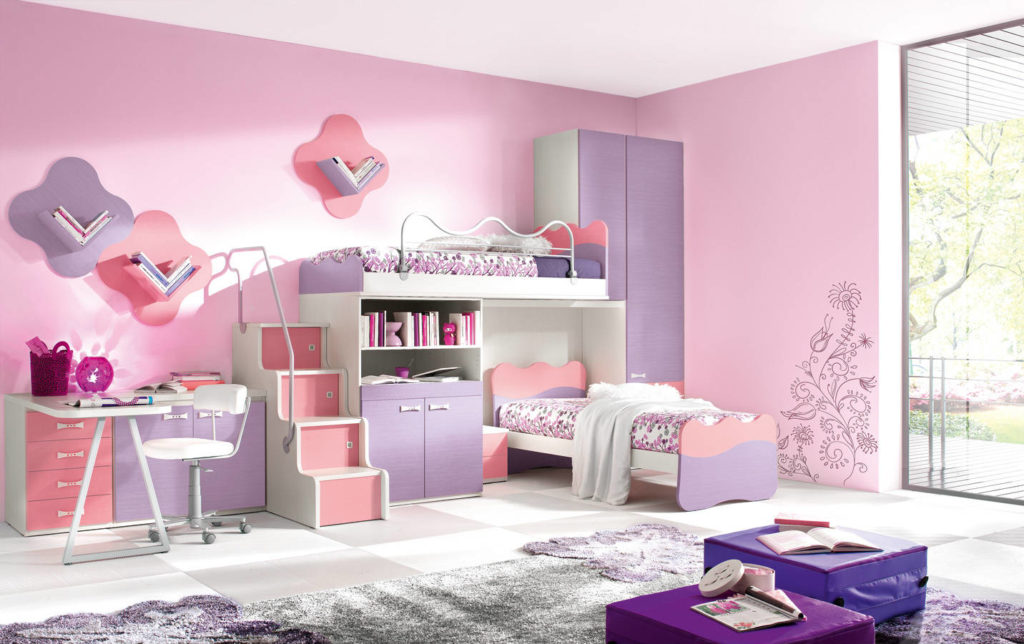 There are lots of big wall papers available with almost every cartoon character which is famous in children now days. These are easy to remove so when kid will want a change only think a parent have to do is remove the sticker and past another one. There will be no need for emptying room or move anything from one place to another.
When you choose the color of paint of wall make sure that you choose some neutral colors because pinks and purples will not last for very long as favorites. A girl will want different shades when she'll get older. And there will be no need to make sure that the furniture should be of specific color. Any color o furniture will go with the paint color. It will be easy to buy any bed of child choice if the paint will be of beige or cream.
The beddings can also help to create an interesting look of the room. There are bed sheets available with different cartoon characters which you can use for children mattress so they will find all in their bed sheets and will not force you to paint room.
Involve your child in choosing all things for his room so he will feel that he has been given importance. It is the best way to build their strong character and to develop confidence in them.